CLA
Project Management
Group Inc.
Design & Construction
With 26 years of progressive industry experience, Craig is a results-driven Project Leader with a proven record of delivering complex retail construction and branding projects on time and with full financial control. Craig is proactive and works closely with business clients and team members during the design, implementation, application and launch phases.

Craig started his career as a consultant with an architectural firm managing construction projects for clients including the PepsiCo Food Group, Tim Horton's, and Greenwin Residential Property Developers.

Craig continued to build his career and expertise working with such companies as CIBC, The Sherbourne Health Centre and Rogers Communications, heading up corporate expansion projects, office construction and relocation programs, rebranding initiatives and the construction of call centre support facilities. Prior to the launch of CLA Project Management, Craig worked with LS Travel Retail leading the Design and Construction Department on all major retail and restaurant launches throughout Airports in Canada, the United States and The Caribbean.
Store Design
Design and construction management from concept through occupation.
Branding
New concept and brand development and implementation.
Fixtures
New fixture concept design, approvals, manufacturing, and rollout.
Commercial
Office design, complete buildout and staff relocation.
Select a Portfolio - Click on the images to enlarge.
HDS Retail
"…..your involvement and dedication is one of the reasons we were able to do it efficiently and successfully."

"…personally thank you for your contribution to this relocation!"


View More
IDG Integrated Display Group
"Craig is a strong communicator and works with us as a partner, creating a team atmosphere easily surmounting any site conditions or road blocks keeping projects on budget and on track."


View More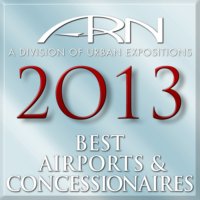 Two ARN awards
March 08, 2013.
LS travel retail North America is proud to announce that the company has won two Airport Revenue News Awards, both for the digital lifestyle concept iStore.


View More