CLA
Project Management
Group Inc.
IT
With 26 years of progressive industry experience, Craig is a results-driven Project Leader with a proven record of delivering complex IT Programs, Web Site Design projects and Regulatory Compliance Initiatives on time and with full financial control. Craig is proactive and works closely with business clients and team members during the design, implementation, application and launch phases.

Craig has extensive IT experience within Financial Institutions including: managing the creation and development of all Customer Touch Points for new banking initiatives with
CIBC, as well as the development and implementation of a barrier free program within the entire CIBC branch network.  With BMO Bank of Montreal, Craig managed the implementation of the Canadian Anti-Spam Legislation (CASL) for the BMO Wealth Group.  Additional high profile initiatives with BMO included: the international rebranding of the BMO Wealth Group (aligning five separate LOBs into one entity); and managing the end to end design, development and implementation of  a new eBiz marketing Web program for BMO Canadian and US Lines of Business.
Digital PM
Working within agile, waterfall and hybrid environments with internal and external partners and team members.
Process
End-to-end project management from discovery, to design, development, content, translation, approvals, launch and maintenance.
Communication
Extensive written, verbal and presentation plans proactively ensuring clients and partners are always in the know.
Environments
Delivering in responsive environments: all desktop, tablet and mobile devices.
See some of our sample work below. Click the images to enlarge.
Canada's Anti-Spam Legislation (CASL) came into effect July 1, 2014. This legislation requires corporations to have an auditable electronic solution in place to fulfill the principle of the new law. CLA was retained to successfully manage the creation and implementation of BMO's CASL solution throughout their Wealth Division, prior to the July 1, 2014 deadline.
Please visit the redesigned sites by clicking the links below:
BMO U.S. Commercial
"Thanks Craig for all of your hard work and dedication on this – much appreciated!"

"Congratulations Craig and to all involved! Outstanding work!"

"Craig, I wanted to send you a personal note of thanks for your role in the US Commercial redesign."

"Your help throughout the process is very much appreciated by both myself, as well as the LOB."

"They are thrilled with the new site and have already received positive feedback by the Commercial leadership team, various Relationship Managers and their thought-leadership subject matter experts. Everyone is excited about how easy it is to navigate; how it leads with their differentiation strategy (their thought leadership content) and incorporates the new brand tenants and look and feel."

"Thank you again!"


BMO Private Bank
"Thank you and congratulations to the team on this impressive accompaniment - the site is a significant upgrade from where we were!"
BMO Business Canada
"Excellent work and thank you Craig and team for the dedicated effort over the weekend."
BMO Nesbitt Burns
"So proud of this site, and more importantly to have had the opportunity of working with you."

"And thank you to everyone involved with the project – we are so proud to have been a part of a great team that made such a beautiful site."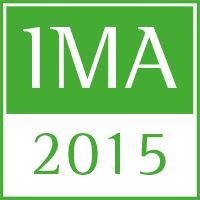 BMO U.S. Commercial
IMA BEST IN CLASS award, in the category of 'Financial Services', with an overall score of 491 (out of a possible 500 points).
"Congratulations again to everyone who worked on this and thank you Craig for your flawless leadership.


View More